Cannonball Adderley (1928-1975)
Julian "Cannonball" Adderly was a towering figure in jazz literally and musically. He successfully transitioned from hard bop where he led the combo that recorded "Somethin' Else", a definitive hard bop album to soul jazz, recording a number of socially/spiritually aware recordings in the late '60's up to his untimely death in 1975. Widely considered one of the top alto saxophonists of any era.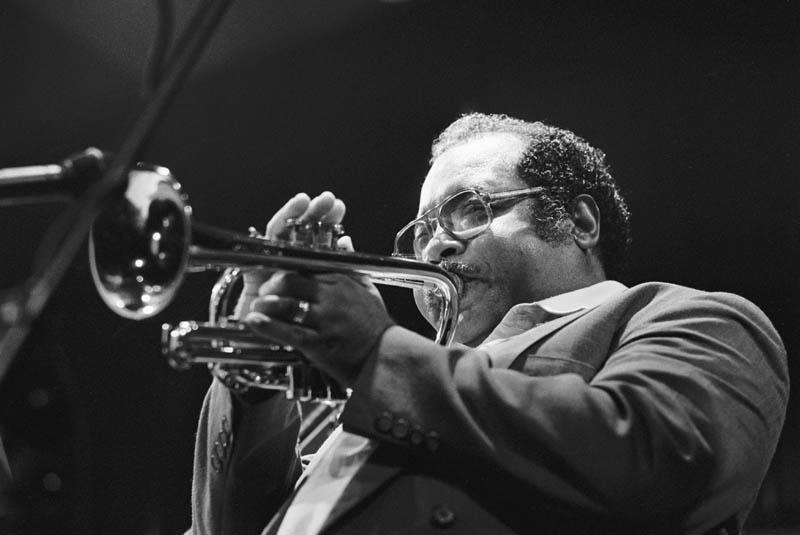 Nat Adderley (1931-2000)
Younger brother to Cannonball. Nat lived often in his brothers large shadow but always seemed content to do so. He was a member of Cannonball's band on many stellar recordings. Nat did record a number of albums under his own name deftly moving between trumpet and cornet giving him a unique sound. He also wrote, composing the jazz standard "Work Song" in 1960
Toshiko Akiyoshi (1929- ) / Lew Tabackin (1940- )
Born in China, pianist Akiyoshi moved to Japan in 1947 and became enamored with jazz. She was encouraged by Oscar Peterson to go to America and be a part of the jazz scene there. She did, bouncing back and forth before settling in New York permanently in 1963. She developed into a composer as well as a performer and formed a big band with her second husband, saxophonist/flautist Lew Tabackin in 1972. Hailing from Philadelphia Tabackin has played with a slew of major artists including Cab Calloway, Tal Farlow, Thad Jones/Mel Lewis and was a member of The Tonight Show Band. The pair married in 1969 and are still together today.
Henry "Red" Allen (1908-1967)
One of the most dynamic trumpeters of the 20's and 30's. The array of effects that he was able to produce on his instrument including glissandos, trills, growls and upper register solos made him stand out in the early jazz scene. Cutting his teeth in New Orleans he eventually moved to St. Louis and was "discovered" in 1929 by Victor Records as an alternative to the mega popular Louis Armstrong. In addition to his own records he played with Jellyroll Morton, Duke Ellington, Sidney Bechet and yes, Louis Armstrong. He is undeniably one of the great jazz pioneers.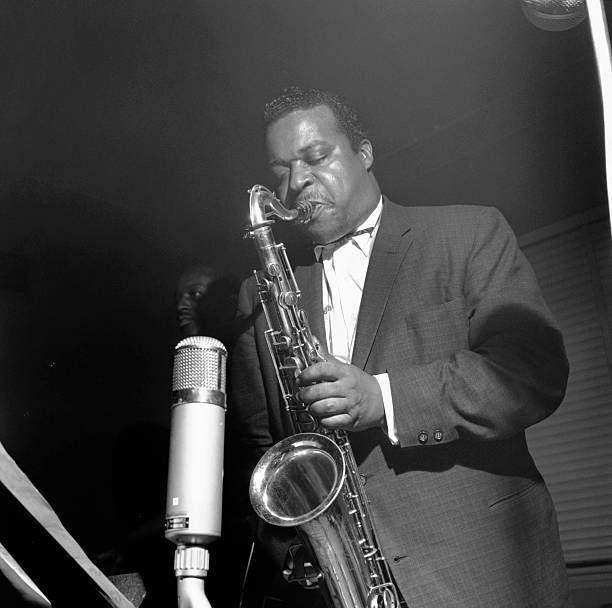 Gene Ammons (1925-1974)
Gene Ammons' tenor saxophone was equally at home belting out huge solos and tender ballads. His early 50's partnership with Sonny Stitt was legendary and Ammons was quite popular throughout his career as a leader. Arguably his creative peak came just as drug problems beset him and he spent most of the 60's in prison though they allowed him to continue to play while inside. He completed his time in 1969 and enjoyed a few more productive years before succumbing to pneumonia in 1974.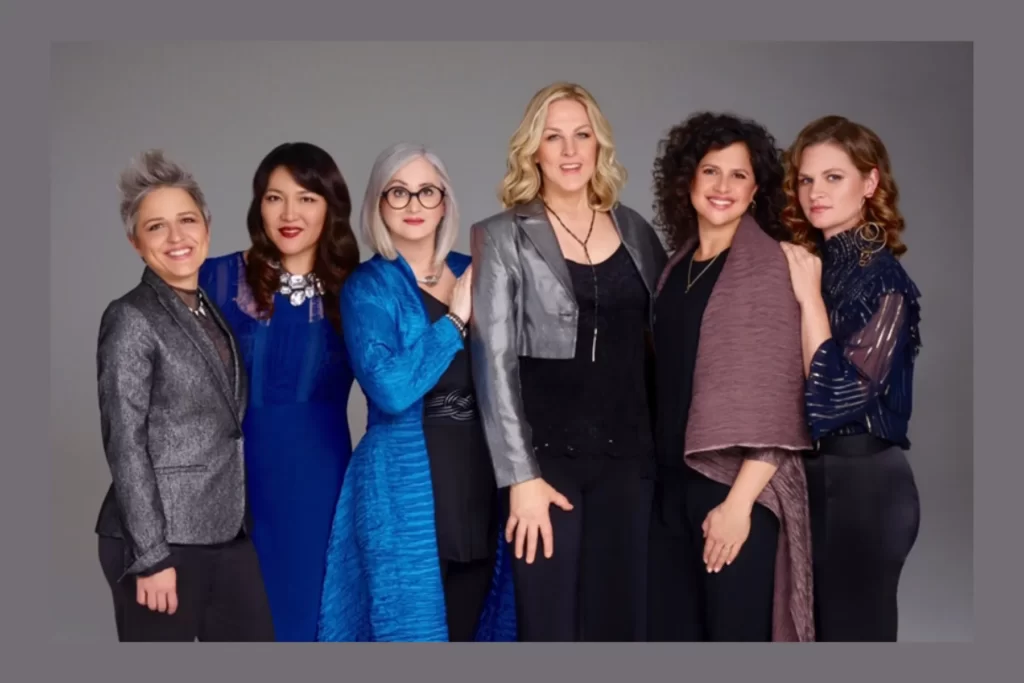 Artemis (2020- )
Artemis is a jazz supergroup directed by pianist Renee Rosnes (third from left). Other members (from l-r) include drummer Allison Miller, bassist Noriko Ueda, trumpeter Ingrid Jensen, Anat Cohen on clarinet and Melissa Aldana on tenor saxophone. Collectively representing the United States, Israel, Canada, France, Japan and Chile they released their first album on Blue Note to wide critical acclaim.
Oliver Nelson (1932-1975)
Oliver Nelson is one of the true giants of jazz but his q-rating is far lower than he deserves. Nelson was a saxophonist, clarinetist, composer, arranger and band leader. He recorded a number of great albums under his own name including "Blues And The Abstract Truth", widely considered to be one of the greatest jazz albums ever recorded. He arranged for albums by Thelonious Monk, Jimmy Smith, Cannonball Adderley, Sonny Rollins, Gene Ammons and more. Later in his career he composed for television writing for shows such as "The Six Million Dollar Man", "Columbo" and "Ironside" while also contributing to film scores such as "Last Tango In Paris" and "Death Of A Gunfighter". Quite possibly, his extreme work ethic contributed to his untimely death from a heart attack at only 43 years of age.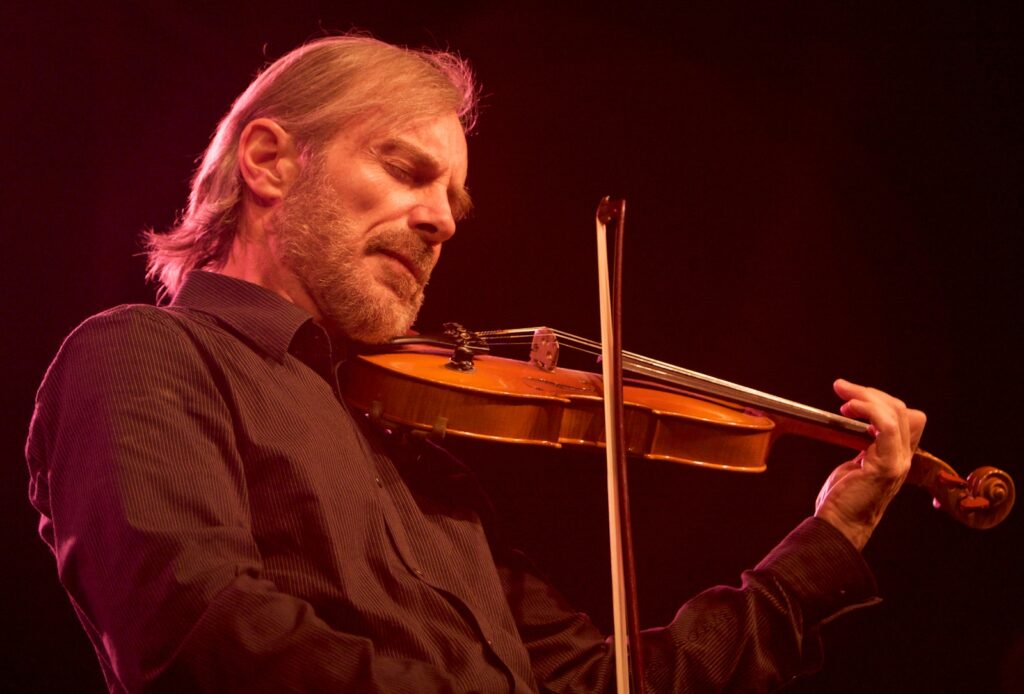 Jean-Luc Ponty (1942- )
Born in France, Jean-Luck Ponty popularized violin as a versatile instrument to be utilized in a variety of settings. He released his debut album at 22 years of age. That and subsequent releases caught the ear of Frank Zappa who encouraged him to emigrate to America and join the Mothers of Invention. He also played with Mahavishnu Orchestra for two records and tours. He eventually signed his own recording contract and released a string of highly successful jazz fusion albums in the 70's continuing through today.
Billy Cobham (1944- )
One of the greatest jazz-fusion drummers in history. Cobham got his start with Horace Silver's band in 1968 and then joined the band Dreams with Michael & Randy Brecker. After that he played with Miles Davis and eventually joined Mahavishnu Orchestra. In 1974 he embarked on a successful solo career. In addition to his extraordinary talent he was known for his impressively large drum sets and was a spokesman for Tama drums for many years. He continues to tour to this day.
Nels Cline (1956- )
A very eclectic and talented guitarist, Nels Cline has been a member of the band Wilco since 2004. He began playing jazz in the 80's before branching out into more esoteric rock and jazz styles. In the alternative rock arena he has played with Mike Watt and Thurston Moore and in jazz has fronted his own combos including The Nels Cline Singers, The Nels Cline 4 and The Nels Cline Trio. He is married to Japanese musician Yuka Honda who founded the band Cibo Matto.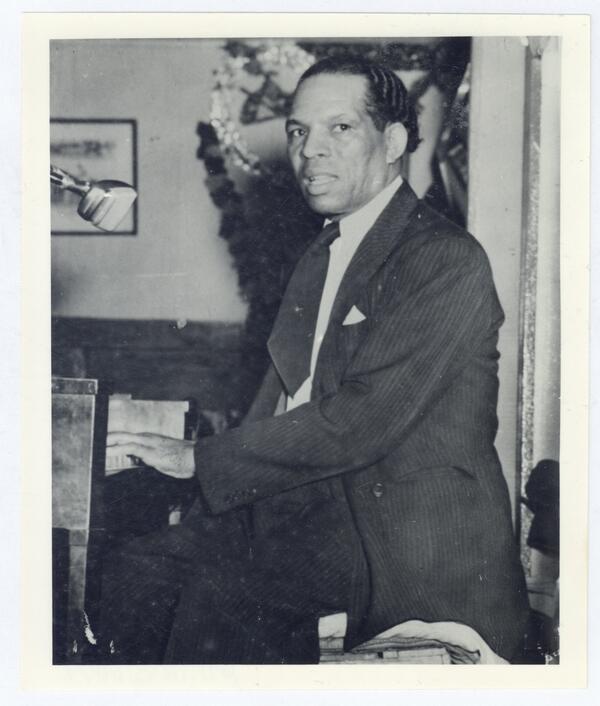 Joe Robichaux (1900-1965)
An influential early jazz pianist Joe Robichaux helped popularize New Orleans jazz. He recorded in New York for the Vocalion label in 1933 and those sessions resulted in his most popular recordings. Issues with the musicians union in New York prevented him playing live there stifling his chances to reach a broader audience. He returned to New Orleans where he continued to record for the next few years before disbanding his backing band. He continued to play as a sideman in New Orleans until his death at age 64.
Betty Carter (1929-1998)
One of the greatest jazz vocalists of all time, Betty Carter was known for her breathy style that was quite innovative when she began her career. Born in Flint, MI she excelled at scat singing and drew the interest of jazz musicians who visited Detroit including Dizzy Gillespie who had a great impact on her style. She also performed with Charlie Parker, Miles Davis and Max Roach. She was asked to join Lionel Hampton's band in 1948 and this was her breakthrough. Encouraged by Miles Davis, Ray Charles took her on tour in the late 50's early 60's and performed many notable duets with her most famously the quintessential version of "Baby, It's Cold Outside". She started her own record label Bet-Car Records in 1969 and continued to perform until her death at 69 from pancreatic cancer.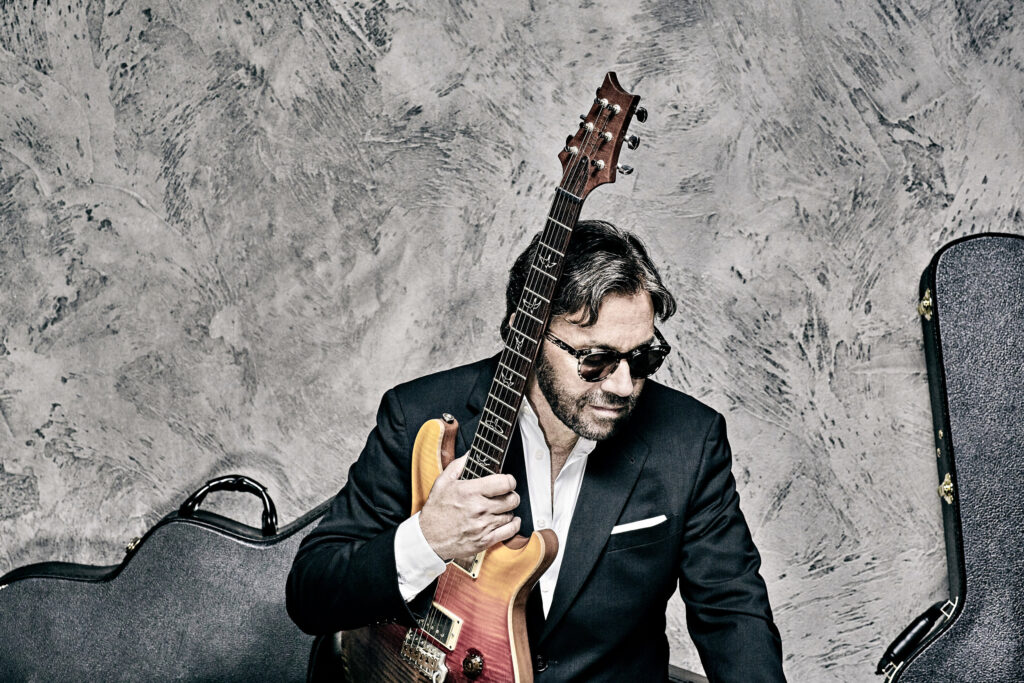 Al Di Meola (1954- )
One of the more gifted guitarists of any generation Al Di Meola was born in Jersey City, NJ and attended the Berklee College of Music where he was recruited by Chick Corea to join Return To Forever with he, Stanley Clarke and Lenny White. The three albums he recorded with them were by far their most commercially successful and this launched his solo career which combined jazz fusion with latin touches resulting in a gold certification for his 1977 album "Elegant Gypsy". He is revered by guitarists for his stunning technical ability and has over thirty albums to his credit. He continues to be a vital contributor to the jazz fusion scene to this day.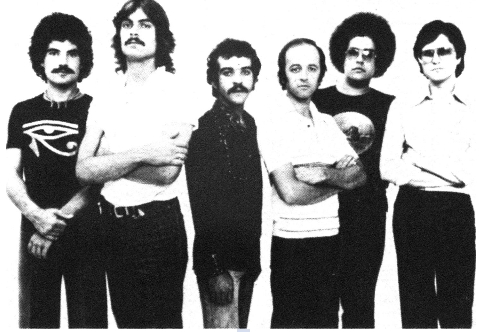 Caldera (1976-1979)
Caldera released four albums in their brief career with their third record, "Time & Chance" being their most commercially successful. With members from the U.S., Costa Rica, Cuba, Argentina & Brazil they were quite innovative combining jazz, funk, afro-cuban salsa, Peruvian music, Brazilian salsa and new age elements. After disbanding in 1979 members went on to solo projects and to play with such artists as Stan Getz, Diane Reeves and Earth, Wind & Fire.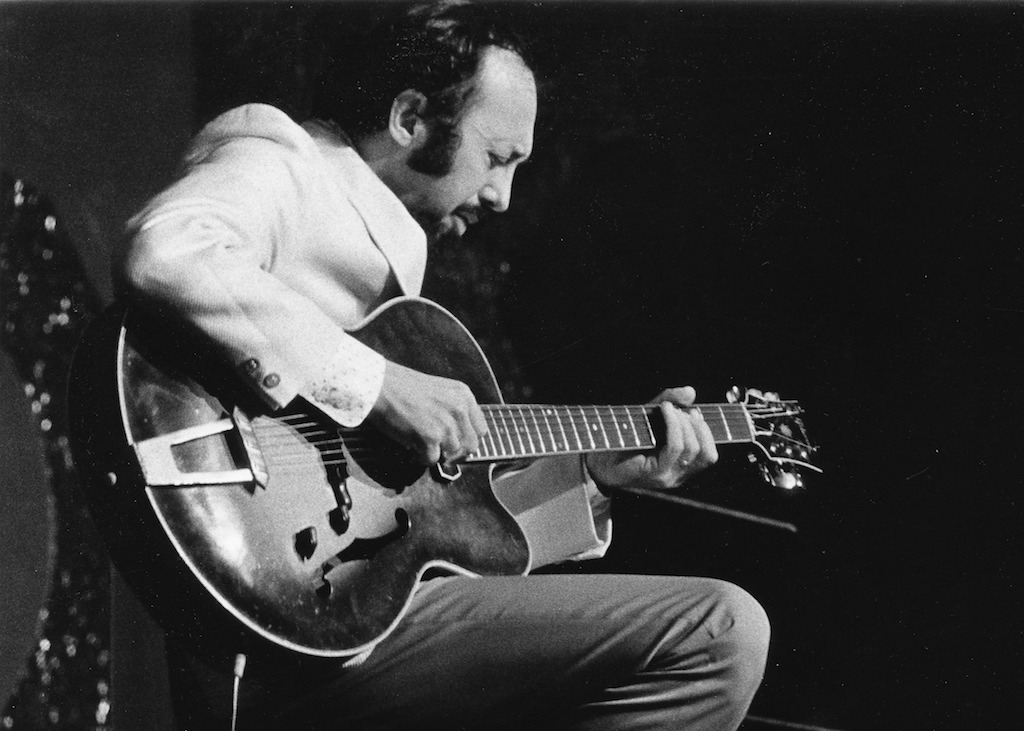 Barney Kessel (1923-2004)
Hailing from Oklahoma, Barney Kessel is one of the more underrated guitarists in jazz. A first call studio musician for most of his career he was a vital member of The Wrecking Crew, a group of LA studio musicians that played on hundreds of top 40 hits in the 60's and 70's and considered the most successful studio group of all time. They essentially became the only band Phil Spector used on his famous "Wall of Sound" recording technique. Kessel recorded a number of fine jazz albums fronting his own small combos. Interestingly, his sons went on to successful production careers producing albums by The Ramones, Blondie, The Go-Go's, Leonard Cohen, Cher and more. After suffering a stroke in 1992 Kessel was in poor health until his passing from a brain tumor at 80.